If you are one of 43,000 Department of Defense suppliers, your shipping labels must comply with the MIL STD 129P standard. Now you can print these labels using your Almyta Control System (ACS). All you need is the add-in, which is fully integrated with your ACS. Please contact us for the add-in functionality and pricing.
With our software, you don't need a special printer to print these forms and labels. Any office Laser or Ink Jet will do the job for you.
The add-in prints the following labels and forms:
1. Unit Container Labels (UCL) 2" x 4"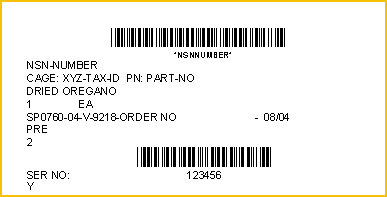 2. Exterior Container Labels (XCL) 2" x 4"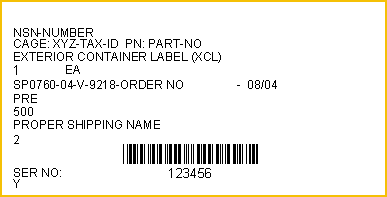 3. NSN/Cage/Contract Label (NCC) 2" x 4"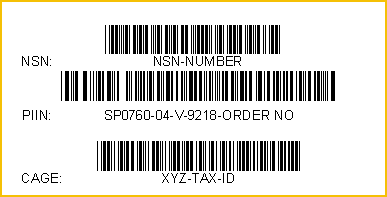 4. Military Shipping Label (MSL) 4" x 6"
5. DD Form 250 or DD250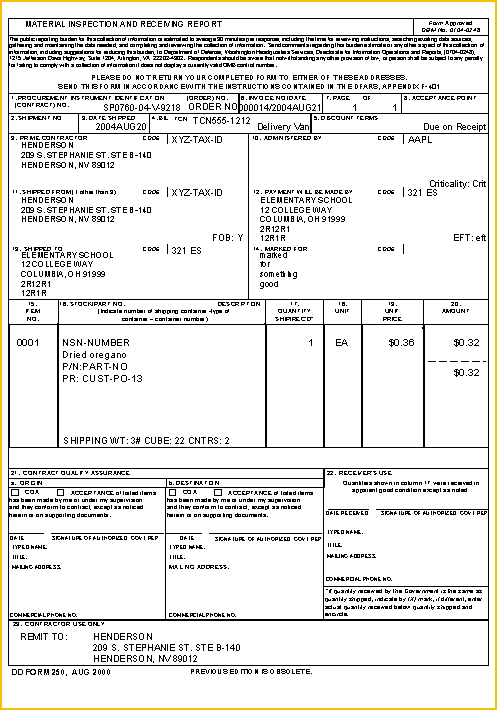 6. DD Form 250 Direct Vendor Delivery or DD250 DVD