We have changed standard memos to a rich-text format and added Attach Terms and Condition selector to the purchase orders, repair orders and invoices. Thanks to our client from the UK for the idea.
To set up a rich text memo, format the memo text in any text editor with a rich text capabilities (MS Word, Open Doc) and paste into the Default Memos screen. To make memo record appear in the Attach Terms and Condition field on the purchase orders, repair orders or sales orders screens, tick the TC Attachment checkbox.
Select a memo and T&C attachment on screen (the sales screen is shown)
See your memo and T&C on the printed document.
You can configure default T&C memo for each document on the System/Option screen, Defaults tab. Field 15 – purchase orders, Field 16 – Sales Invoices, Field 17 – Repair Order invoices.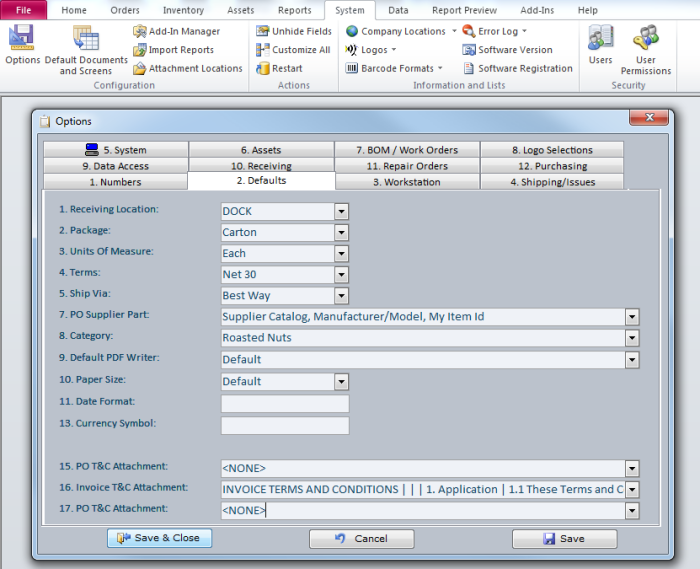 Edited by admin - 30 Nov 2012 at 3:32pm